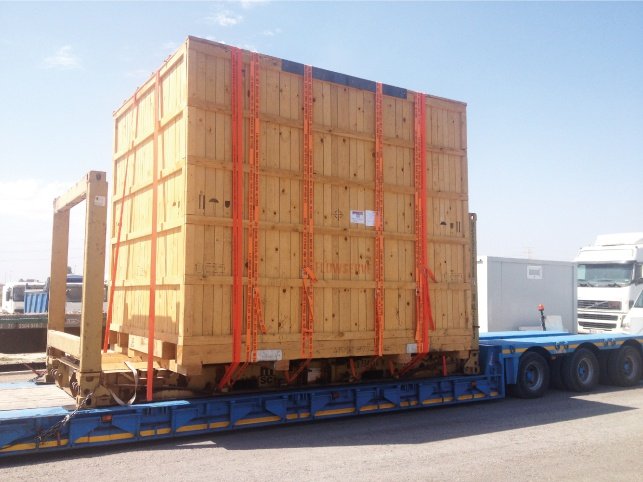 We have a fully enclosed 20,000m2 logistics complex just 5km from the port, where we offer all types of fillings, consolidations, full loads and we also have all customs authorisations (DA, DDA, ADT, LAME).
All of this allows us to meet our objectives, and satisfying the needs of our customers is the most important.
Depot Real Benlloch, S.A. is a LOGISTICS OPERATOR specialising in value-added service, and we are the solution to your company's logistical needs.
Offering you a TAILOR-MADE SERVICE
This desire for differentiation has allowed us to achieve our main goal, which is to be the best strategic ally of our customers and to act as a true external logistics department, providing personalised solutions that are adapted to the particularities of their products.
We have a team of highly specialised professionals in the maritime logistics sector, as well as our own IT system equipped with the latest technological advances.
MISSION, VISION AND VALUES
Mission
Our vocation is:
To be the benchmark company in the logistics sector
To quickly and flexibly serve our CUSTOMERS
To grow with an extensive and different offer of SERVICES
Our objectives are:
To achieve the satisfaction of our CUSTOMERS
To be PROFITABLE and COST efficient
Our commitment is to:
PEOPLE and their development, valuing their effort, participation and involvement in a job well done
PROCESSES and TECHNOLOGY and their constant updating and improvement
SAFETY, WORKING CONDITIONS and the ENVIRONMENT
With this, we will contribute to guaranteeing a business activity that benefits everyone.
Vision
We aspire to be a service company:
Operational efficiency model.
Formed by integrated and highly qualified people who feel happy and proud to belong to Depot Real Benlloch,S.A. ---Outstanding thanks to our flexibility and adaptability.
Values
Focus on results
Focus on customers
Respect and support for people
Availability, dedication and commitment to work